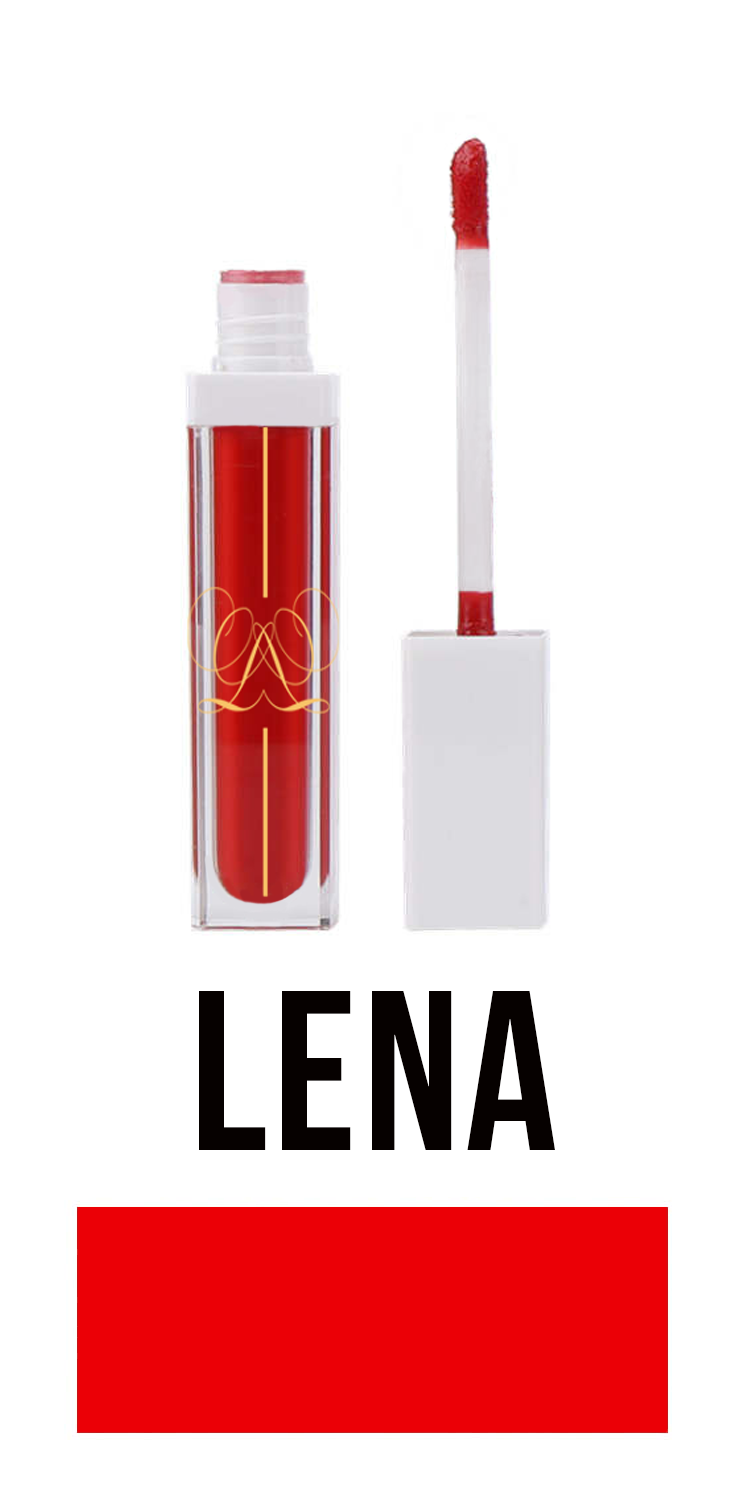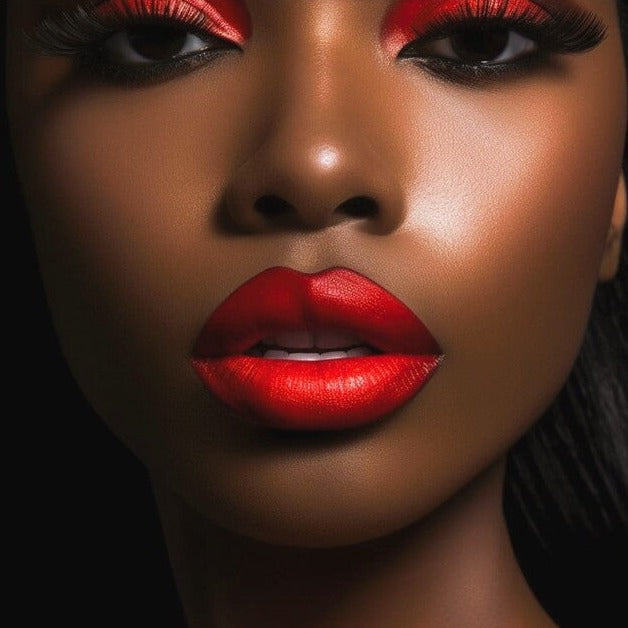 Red Velvet Matte Lipstick - Lena
This color celebrates the life and legacy of the incomparable Lena Horne.
Wear this color if you want to feel confident, strong, in control, and captivating. This is a color for a woman who wants to own the room when she walks into it.
About the color Lena
Lena is a classic true rich Red with an unforgettable velvet matte finish that lasts for 15 hours without transferring. Lena is suitable for all skin tones.
Historical Facts
Lena Mary Calhoun Horne (June 30, 1917 – May 9, 2010) was an American dancer, actress, Grammy-winning singer, and civil rights, activist. Lena Horne's career spanned over 70 years, appearing in film, television, and theater. 
Quoted from "The Atlantic" written by John Meroney Over the course of her long life, Lena Horne became a star of film, music, television, and stage, as well as a formidable force for civil rights. She won a Tony in 1981, and two years later, earned an NAACP medal that had previously been awarded to Martin Luther King, Jr., Richard Wright, Langston Hughes, and Rosa Parks. When she died in 2010 at age 92, President Barack Obama noted that she was the first black singer to tour with an all-white band and that she refused to perform for segregated audiences. " Michelle Obama and I join all Americans in appreciating the joy she brought to our lives and the progress she forged for our country," he said.
Our Velvet Matte Lipstick is Cruelty-Free, Vegan, and Paraben Free.
Choose options