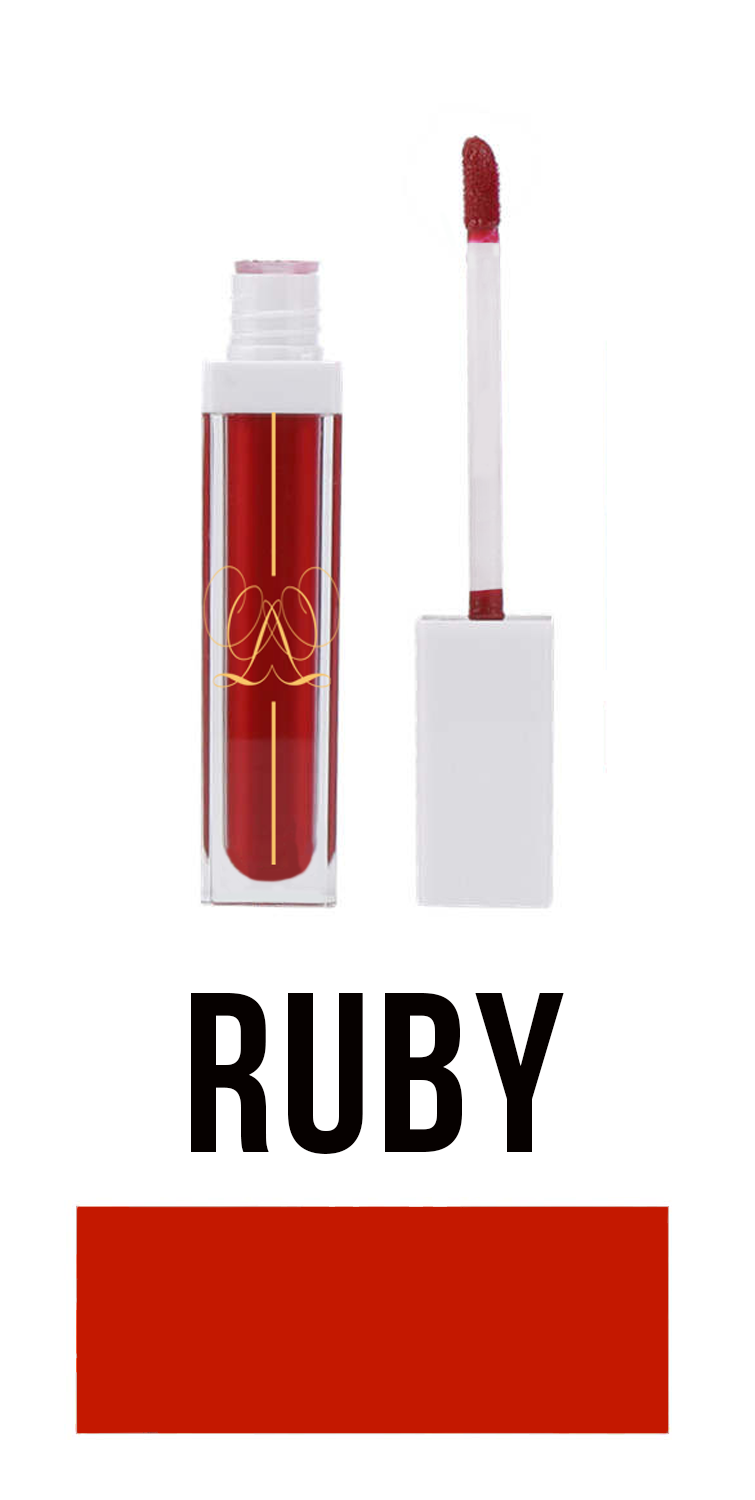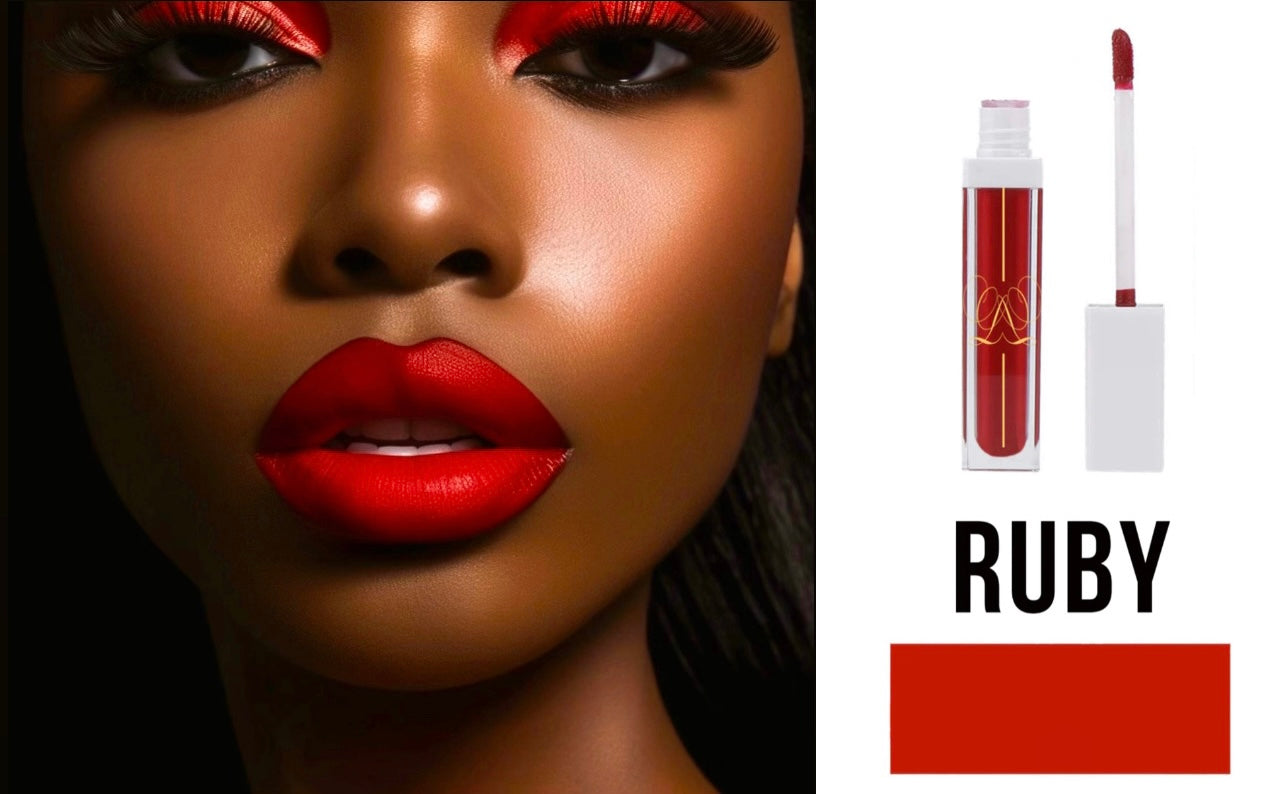 Plum Cherry-Red Velvet Matte Lipstick - Ruby
This color honors the life and legacy of the incomparable Ruby Dee Davis
Wear this color if you want to feel regal, unique strong beautiful, and confident. This is a color for a woman who wants to be gorgeous and graceful, polished and pretty.
About the color Ruby
Ruby is a rich plum cherry-colored velvet matte lip gloss, the perfect year-round color, with a smooth velvet matte finish that lasts for 15 hours without transferring.
Historical Facts
Ruby Dee Davis (October 27, 1922 – June 11, 2014) was an American actress, poet, playwright, screenwriter, journalist, and civil rights activist. For Ruby Dee, acting and activism weren't contradictory things. They were inseparable, and they were intertwined. President Barack Obama said "Through her remarkable performances, Ruby paved the way for generations of black actors and actresses, and inspired African-American women across our country."

The African-American actress, who earned lead roles in movies and on Broadway, also spent her life fighting against injustice, even emceeing the 1963 March on Washington and protesting apartheid in South Africa.

"We are image makers. Why can't we image makers become peacemakers, too?" she asked after she and her husband, Ossie Davis, accepted the Screen Actors Guild Award for Lifetime Achievement in 2000.

She is perhaps best known for originating the role of "Ruth Younger" in the stage and film versions of A Raisin in the Sun (1961), her other notable film roles include The Jackie Robinson Story (1950) and Do the Right Thing (1989).

For her performance as Mahalee Lucas in American Gangster (2007), Ruby Dee was nominated for an Academy Award and won a SAG award for Female Actor in a Supporting Role.
Our Velvet Matte Lipstick is Cruelty-Free, Vegan, and Paraben Free.
Choose options