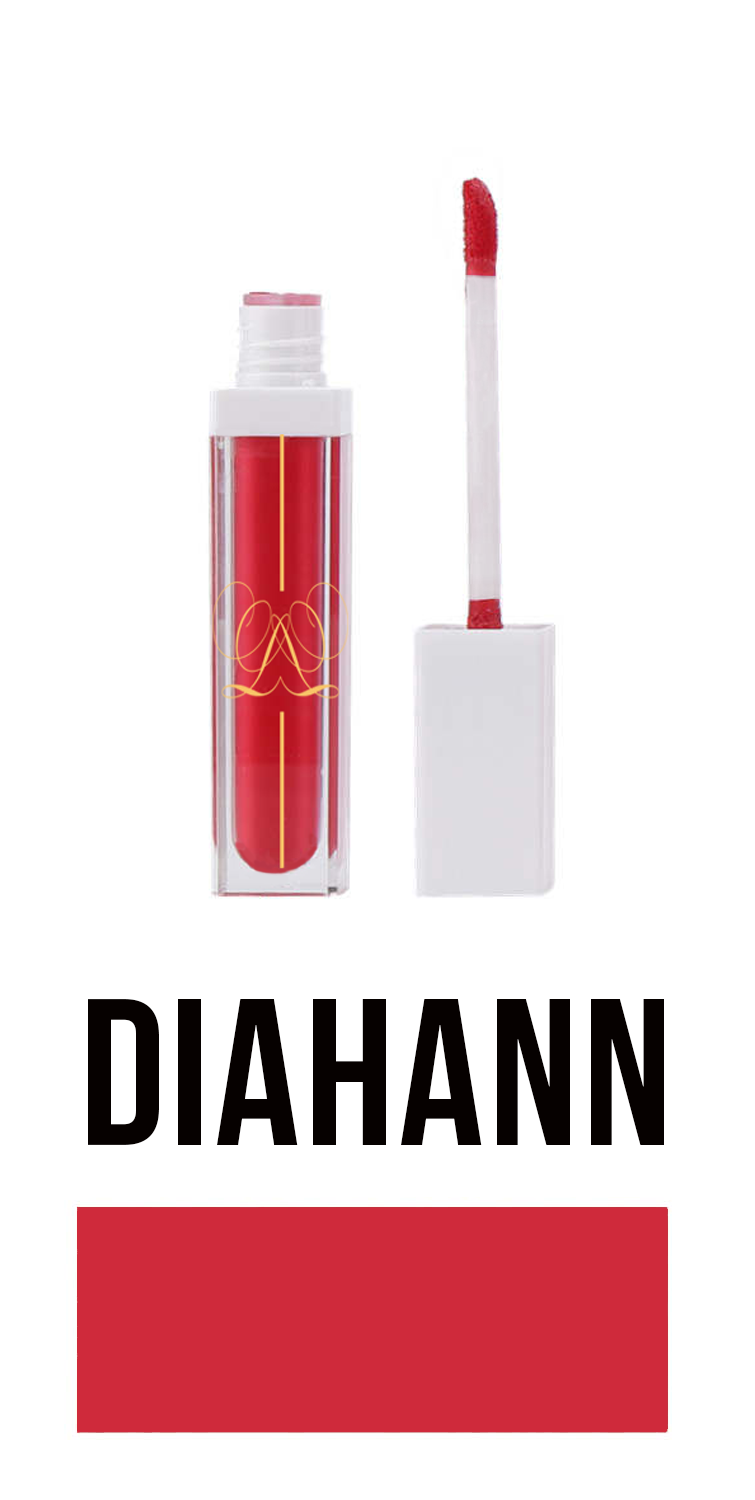 Cherry Red Velvet Matte Lipstick -Diahann
This color celebrates the life and legacy of the incomparable
Diahann Carroll.
Wear this color if you want to feel timeless, graceful, and glamorous. This is a color for a woman who wants to own the room when she walks into it.
About the color
Diahann
Diahann is a classic vibrant cherry Red with an unforgettable velvet matte finish that lasts for 15 hours without transferring.  Diahann compliments all skin tones.
Historical Facts
Diahann Carroll - born Carol Diann Johnson; July 17, 1935 – October 4, 2019) was an American actress, singer, model, and activist. She rose to prominence in some of the earliest major studio films to feature black casts, including Carmen Jones (1954) and Porgy and Bess (1959). In 1962, Carroll won a Tony Award for Best Actress in a Musical, a first for an African-American woman, for her role in the Broadway musical No Strings. In 1974 she starred in Claudine alongside James Earl Jones for which she was nominated for an Academy Award for Best Actress.

Her title role in Julia, for which she received the 1968 Golden Globe Award for Best TV Star – Female, was the first series on American television to star a black woman in a non-stereotypical role,[1] and was a milestone both in her career and the medium. In the 1980s, she played the role of Dominique Deveraux, a mixed-race diva, in the prime-time soap opera Dynasty. In 1997, she had a significant role in the acclaimed hit indie film Eve's Bayou. Carroll was the recipient of numerous stage and screen nominations and awards, including her Tony Award in 1962, Golden Globe Award in 1968, and five Emmy Award nominations. She died on October 4, 2019, from breast cancer.
Carroll was a part of and a major figure during the Golden Age of Hollywood.
Our Velvet Matte Lipstick is Cruelty-Free, Vegan, and Paraben Free.
Choose options